Meet Our Team at SmartStep Hearing
SmartStep Hearing was founded in 2010. We felt a new model of service was needed to help provide better access to hearing care. For this reason, we have remained locally owned and independent and are committed to coming to you. We value giving our clients choice by offering solutions from all of the major hearing device manufacturers.
Our services include comprehensive hearing tests, hearing aids, repairs, loss and damage claims, batteries and supplies, wireless solutions, hearing protection, and musician products. We also accept all insurance plans. With SmartStep Hearing, you have our commitment to finding solutions that fit your individual need, lifestyle and budget.
We share a passion for treating those with hearing loss and helping to improve your quality of life. Call us today at 503-406-9266 to set up at time for an in-home consultation.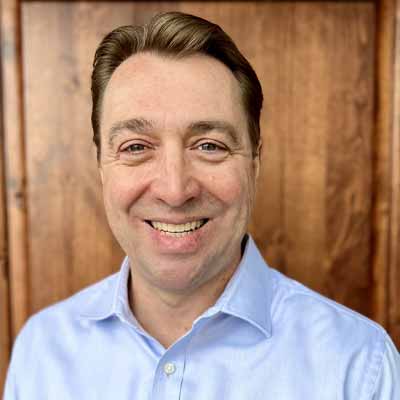 Darin Scheurer, HIS
Growing up in the hearing healthcare industry, Darin attended many hearing instrument conventions with his father, an audiologist. When he completed his bachelor's degree from the University of Oregon, Darin started his business career. He was drawn to sales and quicky realized that what he enjoyed the most was working with people and solving customers' problems.
In 2010, Darin created SmartStep Hearing, focusing on patient-centered, in-home care. Darin helps clients improve their overall quality of life and stay connected with their family and friends. He has a passion for educating his clients and the broader community about the importance of hearing health!
Darin is married to Sharon and has 3 amazing kids – two are now adults! Darin enjoys neighborhood walks, camping, gardening and socializing with friends and family.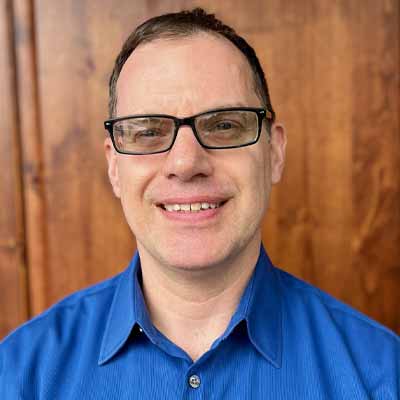 Robert Augur, HIS
Hearing Instrument Specialist
License #HAS-P-10136935
Robert is driven by the desire to reconnect people to the world around them. He is a licensed hearing instrument specialist that has worked both with patients and hearing device manufacturers. A true professional with a deep knowledge of hearing device technology, Robert excels at optimizing each patient's hearing experience.
At SmartStep Hearing, he is focused on high-level service to his patients including bringing them the newest hearing aid technology. Robert achieved his bachelor's degree in Geography from Humboldt State University as well as a Master's of Business Administration. In his free time, Robert loves the outdoors and his new camper van.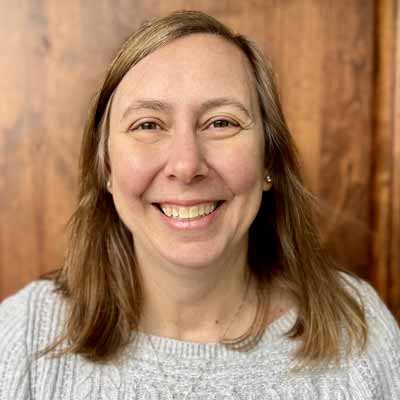 Sharon Scheurer
Chief Operations Officer
Sharon joined SmartStep Hearing to bring her business and customer service expertise to the family business. She earned a Bachelor of Arts degree in Journalism from the University of Oregon and a Master of Science degree in Communication Disorders from Portland State University. For many years, she worked as a speech language pathologist while leading the operations for a schools based staffing company.
In December of 2022, she transitioned to fully supporting SmartStep Hearing. It will often be Sharon's cheerful voice that answers the SmartStep phone while she works to streamline and improve operations bringing better services to each individual. Sharon is married to Darin and is looking forward to empty nesting in another year. In the meantime, she enjoys reading, walking the family dog and reading (wait, did I already say that? It's worth a double mention!).